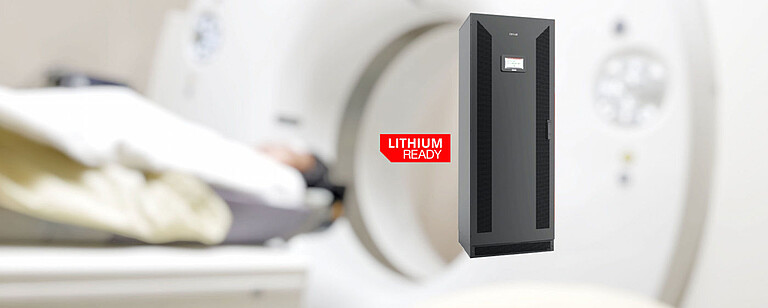 UPS to Protect the Power for Medical Imaging Equipment.
PremiumTowerTM Medical Special is a three-phase, online
double-conversion UPS, designed to maximise efficiency and comes in a range of sizes from: 80-250 kW in a single footprint.

The solution can be paralleled to provide either additional power capacity or redundancy and its best-in-class, on-line operating efficiency of 96.6% in double conversion mode minimizes running costs and reduces the Total Cost of Ownership.

It is built with the same high quality Swiss design and components and offers the same industry leading availability clients have come to expect from CENTIEL.
PremiumTower Medical Special offers the same level of quality and
efficiency as the standard PremiumTower product range.