EssentialPowerTM, The Single Phase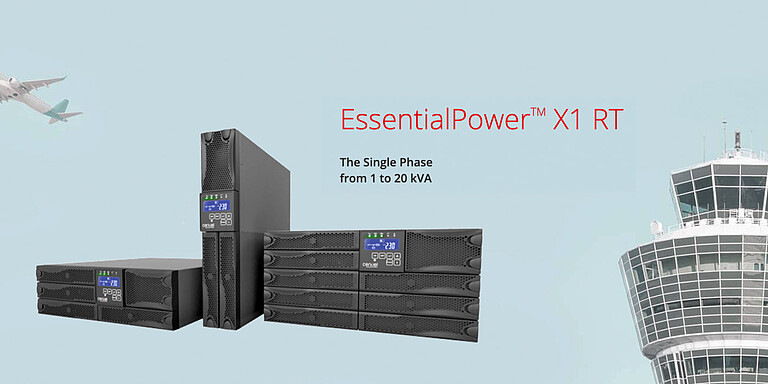 ESSENTIALPOWER IS THE ONLINE, TRUE DOUBLE-CONVERSION, SINGLE PHASE UNINTERRUPTIBLE POWER SUPPLY.
From 1 to 20 kVA, EssentialPower provides the most flexible and reliable solution ideal for small network devices, servers, point-of-sale, work station clusters and light-industrial installations. EssentialPower satisfies any entry-level mission critical application demanding high availability and flexibility.
Benefits
Standalone Tower or 19" Rack-mount configurations

Connectivity: USB, RS-232, potential-free contacts

EPO contact inputs for remote shutdown

Cold start

Parallel operation from 6 kVA to 20 kVA

Frequency converter operation (50 Hz or 60 Hz)

Connect up-to 4 battery modules to achieve hours of autonomy times

Rotatable display